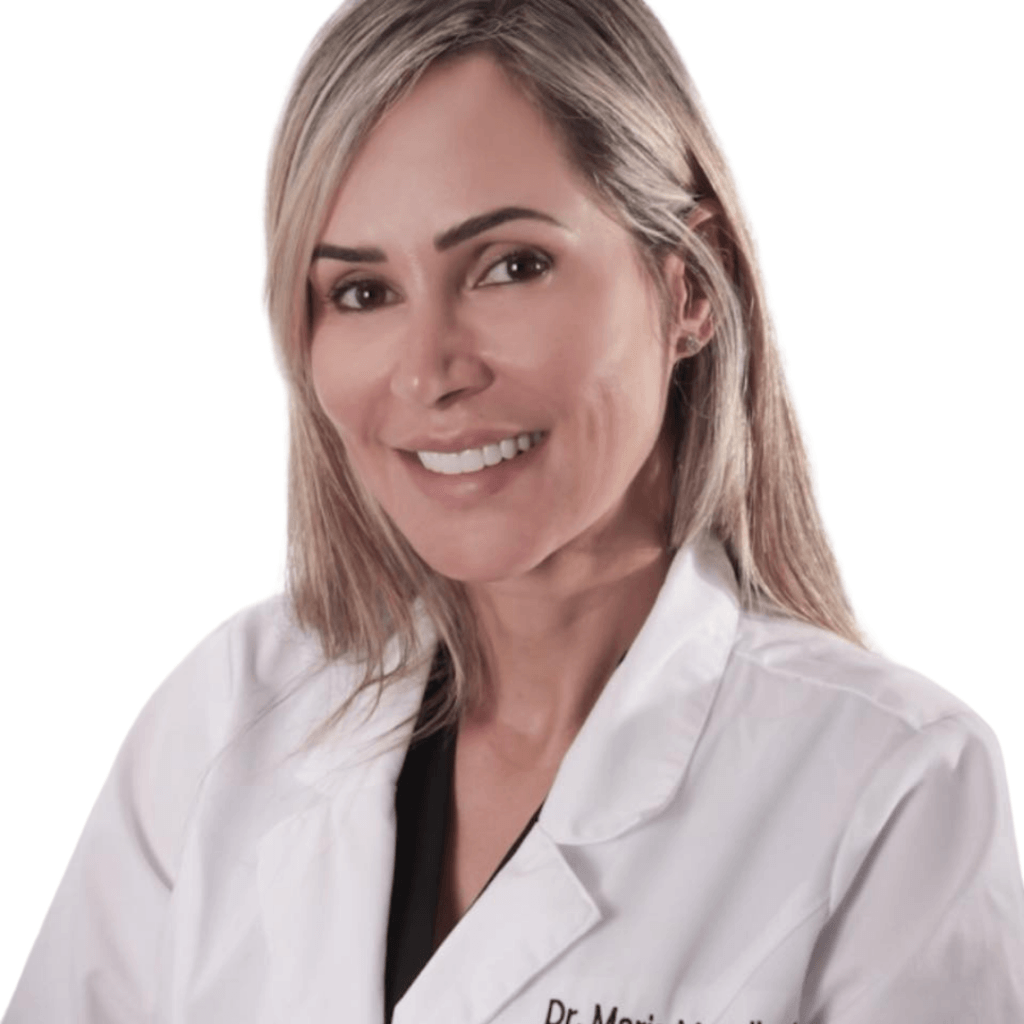 Dr. Maria Magalhaes
DMD FICOI
Dr. Maria Magalhaes, DMD is a compassionate and highly trained dentist. She believes every patient deserves a healthy smile. She is passionate about providing the most advanced dental care in a comfortable and pleasant atmosphere. She is committed to developing and maintaining long-term relationships with her patients.
Dr. Maria was internationally trained in Brazil and is a graduate of Rutgers School of Dental Medicine in New Jersey. Dr. Maria is diligent in her pursuit of dental excellence and remains current on the latest state-of-the-art technology, dental procedures, and dental materials. She frequently travels across the nation to attend clinical training sessions conducted by world-renowned clinicians. Dr. Maria is fluent in both English and Portuguese.
In her spare time, Dr. Maria enjoys beach volleyball, sport fishing, and listening to country music. Dr. Maria and her husband, Brooks, love to travel the world to compete in Billfish tournaments.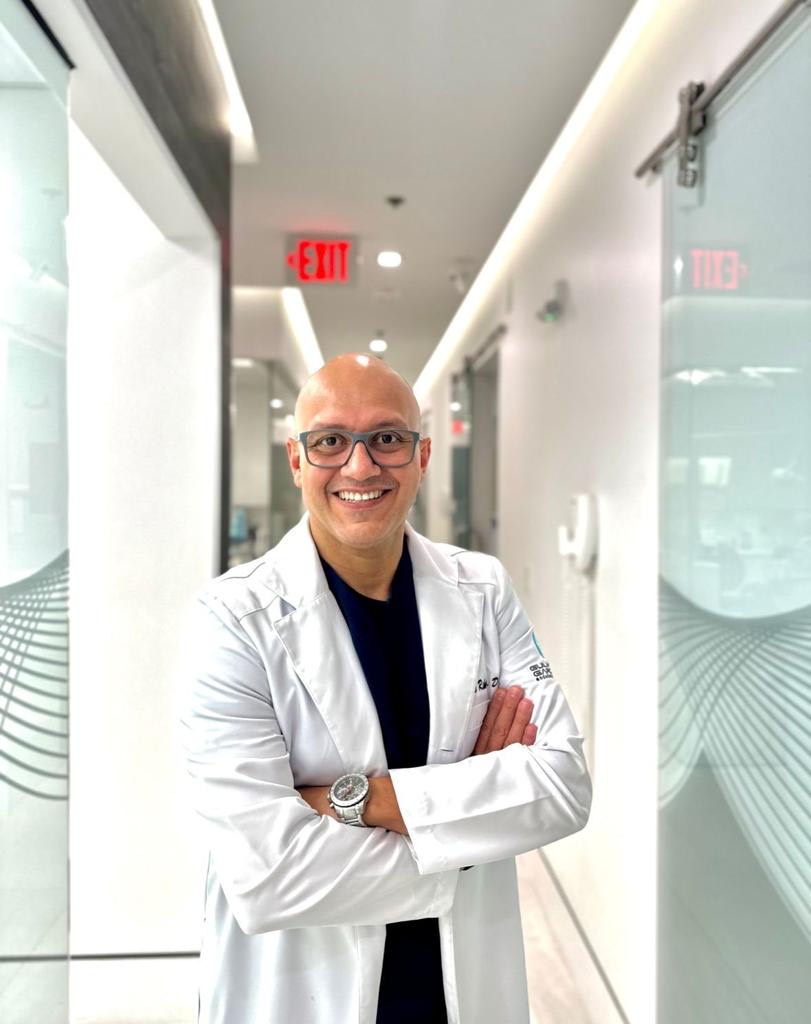 Dr. Ribeiro is a highly accomplished Brazilian dentist with an illustrious academic background, having graduated from two of Brazil's most prestigious dental schools, the University of São Paulo (USP) and the São Paulo State University (UNESP). Driven by a profound passion for dentistry instilled in him by his father who was an extraordinary dentist, he has continuously pursued excellence in his field. After relocating to the United States, Dr. Ribeiro completed a rigorous two-year residency where he became chief resident, further developing his skills and expertise. He holds dental licenses in both Florida and Virginia, allowing him to serve a diverse patient base in the areas of cosmetic, surgery and root canals. 
Throughout his successful career, Dr. Ribeiro has distinguished himself not only as a skilled practitioner but also a san inspiring educator. His commitment to advancing dental knowledge is evident through his role as a speaker and instructor, imparting his expertise to fellow dentists both nationally and internationally through engaging lectures and courses.
Dr. Ribeiro has inherited his 3 passions in life from his father, the art of transforming lives, cherishing his family, and his home town basketball team. Driven by empathy he has volunteered as a dentist at his local church and founded a basketball social project in an underprivileged community of Brazil. Going above and beyond in patient care, he commits his heart to every person he treats. He's eager to deliver your greatest smile!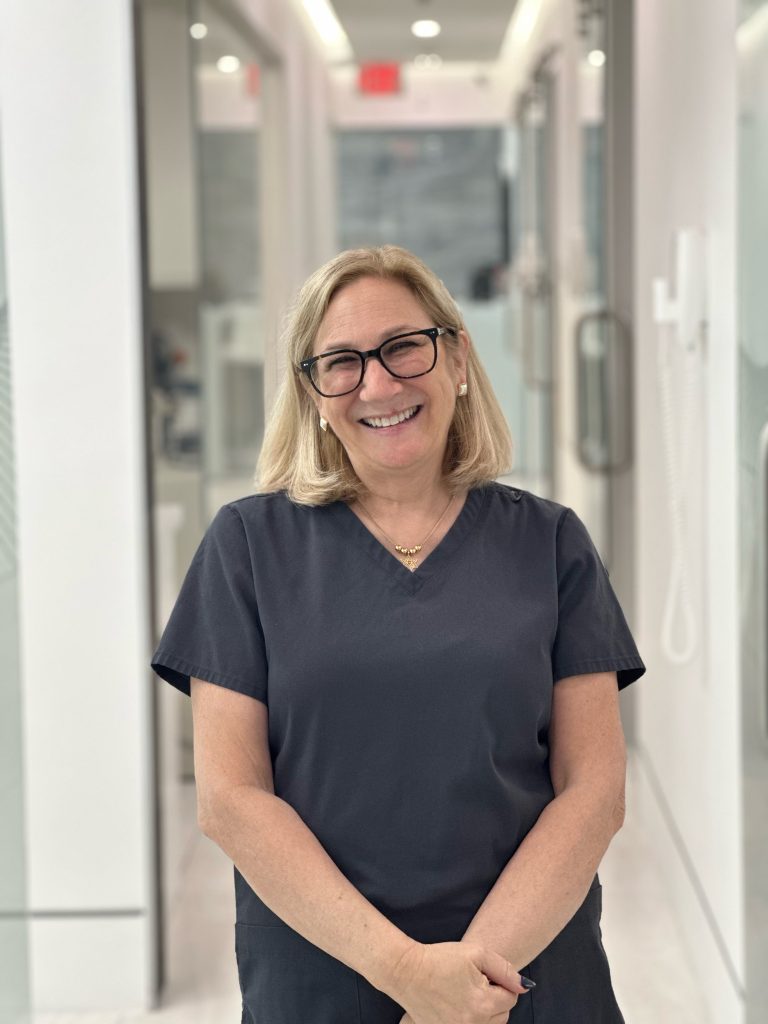 Hi, Welcome to greatest Smile Dentistry. I'm Sharon Kottler the hygienist. I've been a hygienist for many years.  I started my career in Boston. I graduated Forsyth School for Northeastern University with my bachelors degree. I've been in Florida for 30 years and with Greatest Smile for a year. Looking forward to many years with Greatest Smile!
One my spare time I love to travel and spend time with my grandchildren.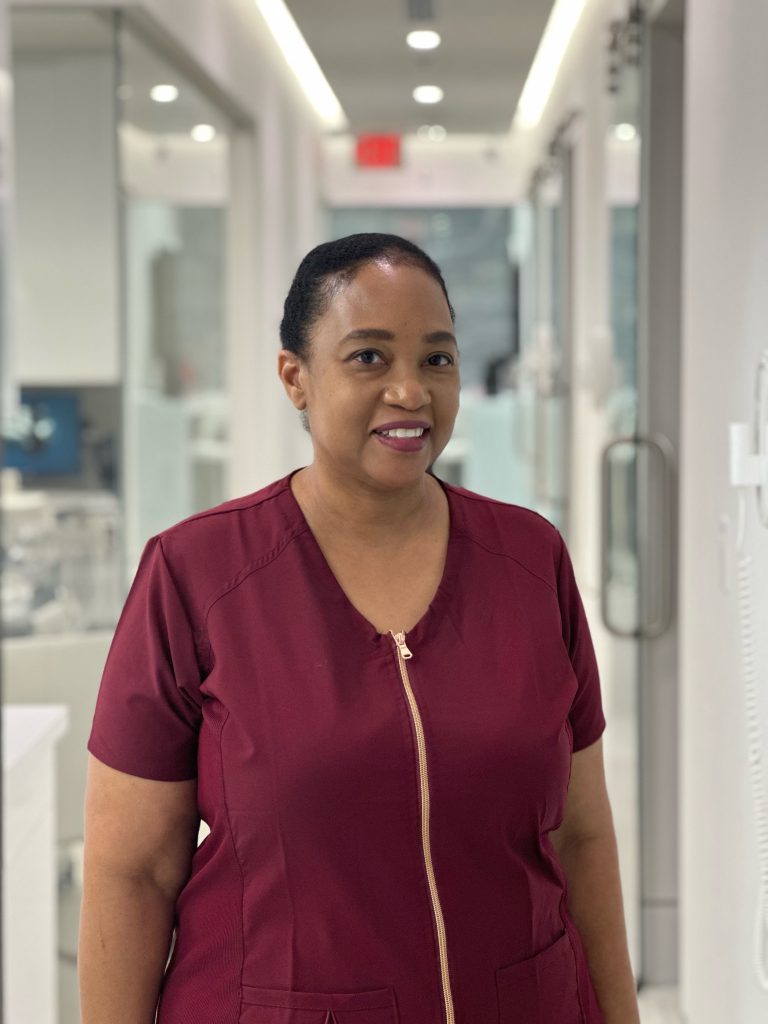 Carolyn McDonald
Dental Assistant
I was born and raised in Brooklyn NY. When I moved to Palm Beach FL 30 years ago, I started to working for a major security company. After leaving I received my esthetician license and working in a med spa among other skincare spas. During that time, I found dentistry and immediately fell in love with it.
When I'm not working I enjoy taking care of my animals and doing anything creative. My goal as a dental assistant is to help people through volunteering my services to people who for whatever reason do not have the opportunity to receive dental care because everyone deserves a greatest smile.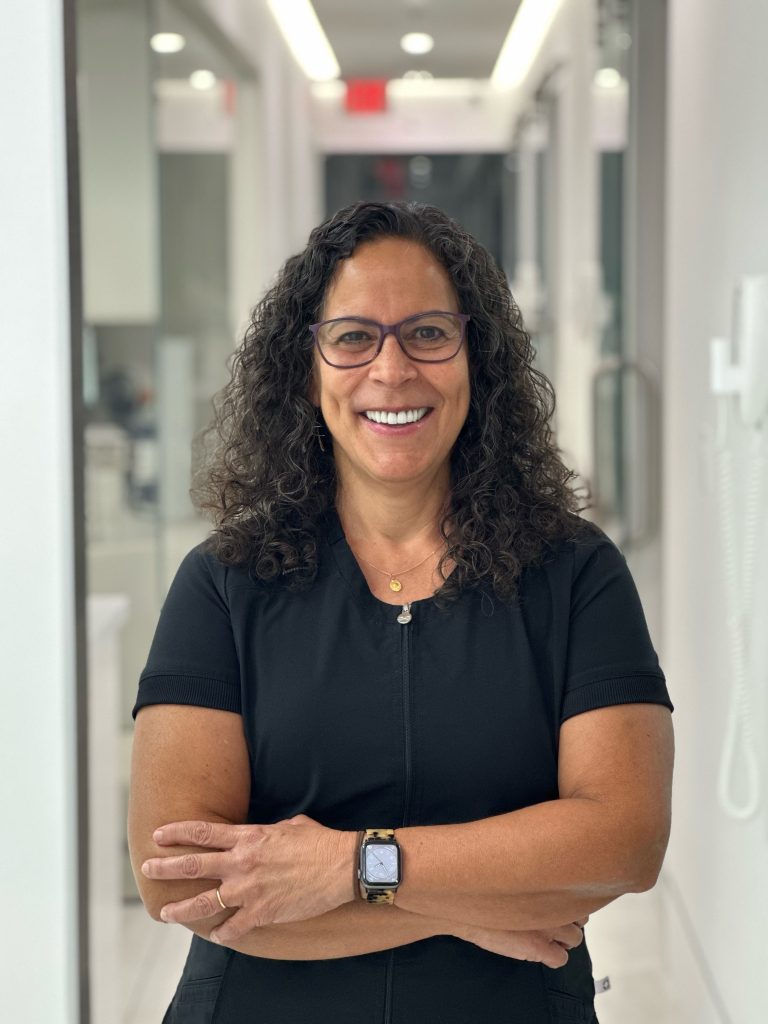 Cecilia Torres
Dental Assistant
Cecilia is originally from Brazil, where she practiced as a general dentist for 4 years. In the United States she worked as a dental assistant in Utah for the past twenty + years. She enjoys being involved in dental health care, always focuses on dental prevention.
She has 3 kids and six grandkids. Outside of the office she enjoys hiking, fishing, bowling and pickleball. Cooking is one of her favorite hobbies, specially when family and friends get together!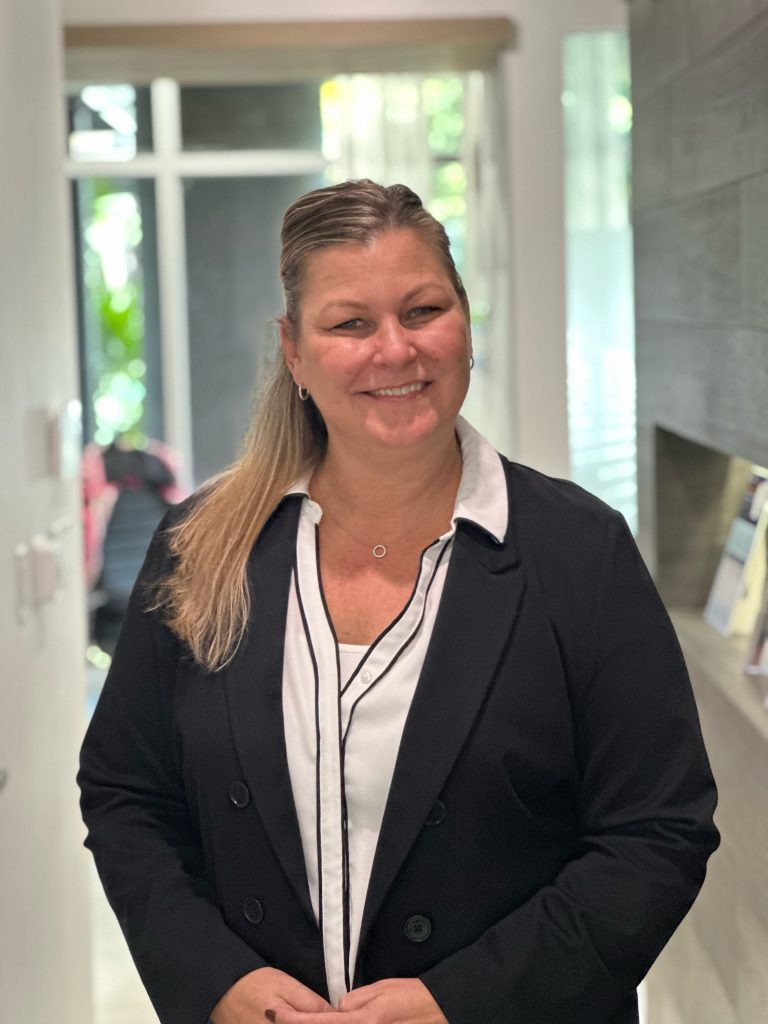 Tiffany Pearce
Office Manager
My name is Tiffany and I am a native Floridian. I am a mother of 3 beautiful children and 1 amazing granddaughter. I have had the utmost pleasure to be in all facets of dentistry for the last 30 years. It is an honor to be part of the most elite State of the Art practice, Greatest Smiles Dentistry.
Dentistry has always been my passion and seeing the transformations that occur is so life changing and fulfilling. In my spare time I love to travel, go to the beach, parks and spending time with my family.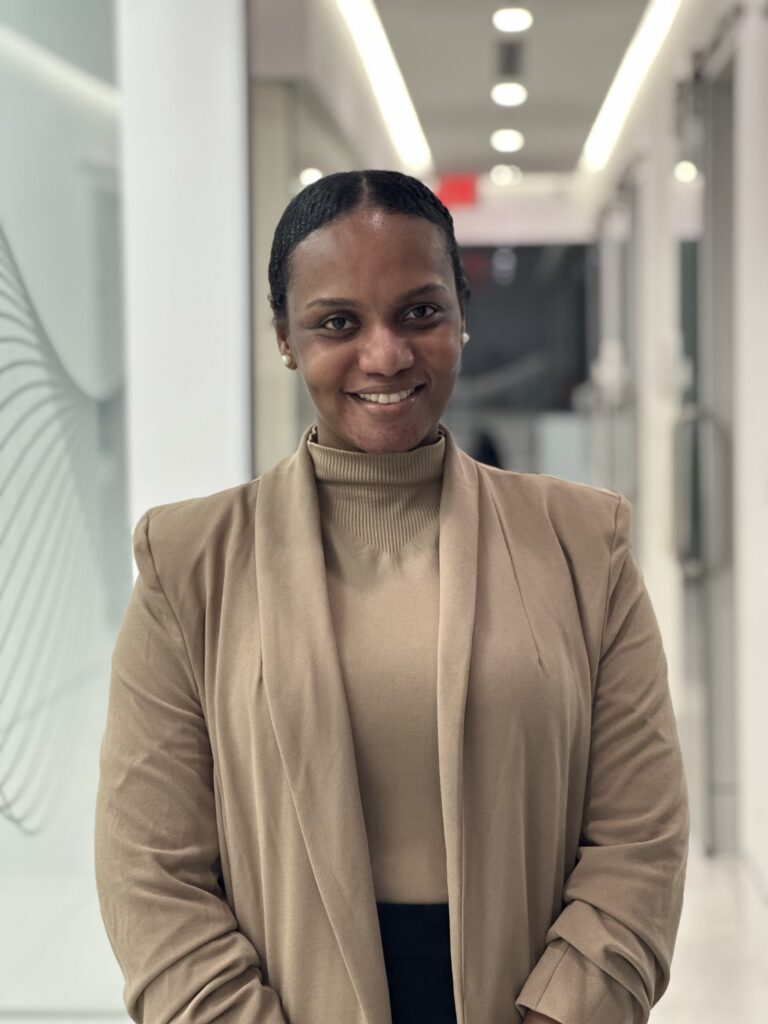 Tawana Casamajor
Front Desk
My name is Tawana and I was born in Haiti. I am a mother of 2 beautiful children. I have been in the dentistry for over 3 years now. Working in a dental office has always been my passion. I love to see the incredible smiles on the patient's faces after their transformations.
In my down time I love to travel, spend time with family, and I also love to bake. It is a privilege to be part of the most amazing practice, Greatest Smile Dentistry. 
Call Greatest Smile Dentistry Today!
Book an Appointment with our Expert Dental Team